It's a FRIGHTfully busy month . . .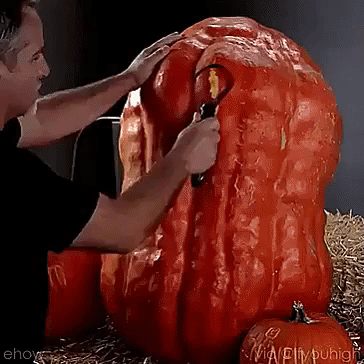 . . . and TL Life is here to steer you through all the autumn performances, concerts, events and Halloween parties you won't want to miss this fortnight. Creep it real.
---
SINCE LAST TIME:
Steinway Spectacle
Trinity Laban has purchased five new Steinway pianos with a £500,000 donation from Trinity College London. Read more.
Black History Month Walks in Greenwich
Don't worry if you miss the #TLBHM walks earlier this month. Black History Walks run a series of guided tours and talks all over the city throughout the year. Find out more and book your walk.
World Mental Health Day
Egg Soldiers and Debussy on Marimba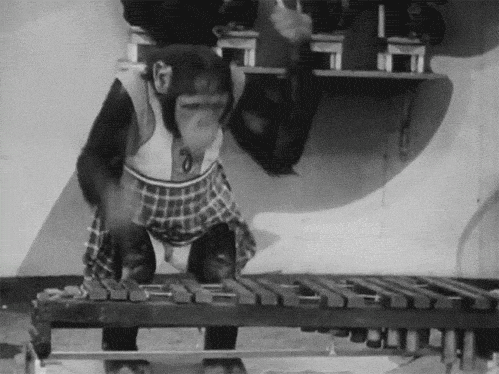 The Percussion Department performed an ambitious programme of music, including a new work by 3rd year composer Toby Ingram and an arrangement of Bernstein's West Side Story for percussion ensemble. Read the concert review.
---
WHAT'S ON AT TL . . .
Black History Month Finale Celebration
Join us for drinks, music, dance and celebrations with an exceptional line-up of guest performers including choreographer Jean Abreu, performance poet and vocalist Cherise Adams Burnett, Havana-born guitarist Ahmed Dickinson Cardenas, MOBO-nominated saxophonist Camilla George and Rwandan-born Belgian jazz singer Ineza.
WED 24 OCT
17.30h Drinks
18.30h Performances (approximately 2 hours with a 20 minute interval)
Laban Theatre
Admission free, no ticket required
Which Warlock?
Venus Blazing! Trinity Laban students present music for piano, voices, cello and harp by Peter Warlock and his female contemporaries including Rebecca Clarke, Morfydd Llwyn Owen, Adela Maddison and Poldowski.
More info
THU 25 OCT 19.30h
Peacock Room, KCC
Admission free, no ticket required
The Women of Symphonic Winds
Venus Blazing! TL Symphonic Winds will give a concert of music by four female composers – Thea Musgrave, Elizabeth Maconchy, Judith Bingham and Emily Howard – under the baton of renowned conductor Timothy Reynish to celebrate his 80th birthday.
The concert will be taking place at Goldsmiths in New Cross, easily reached on the 177 bus from Greenwich Town Centre or Creek Road.
THU 1 NOV 19.30h
Great Hall, Goldsmiths
Admission £5, 1 free ticket per student
Operatic Epiphanies
Big decisions, revelations and moments of self-discovery. These are the threads that link a selection of opera scenes to be presented by the Vocal Studies Department.
Trinity Laban Opera Scenes
FRI 2 NOV 18.15h & 20.30h
Room TBC, KCC
Admission free, ticket required
(You will NOT be charged a booking fee)
---
FROM OUR FRIENDS . . .
Startin' Point
Startin' Point is a new festival celebrating the connection between music and dance from the African diaspora. The sounds and rhythms and Africa have inspired many genres – blues; reggae; jazz; funk; disco; hip-hop; house – and our bodies have responded to create an extremely rich and diverse movement vocabulary. The festival will showcase the work of national and international artists, encouraging the youth to find their voice and push the boundaries of expression.
FRI 19 – SUN 21 OCT
The Place, near Euston
Info and booking
Black is the Colour of My Voice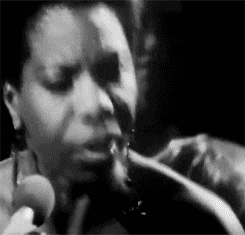 Direct from sell-out performances in Shanghai, New York and Edinburgh Fringe, Black is the Colour of My Voice comes to Greenwich Theatre for one night only. Inspired by the life of Nina Simone, it follows a successful jazz singer and civil rights activist seeking redemption after the untimely death of her father.
SUN 21 OCT 19.30h
Greenwich Theatre
£16 and £13.50 concessions
Info and booking
Immigration, Identity and Displacement
Picture this: Nigeria. A grandmother passes. London. A son cooks a pot of stew for his mother, hoping to uncover hidden stories and unanswered questions.
Nigerian-British poet, performer and facilitator Yomi Sode presents COAT, a humorous and moving response to the mistakes made by elders who leave the next generation uncertain of what is expected of them.
"I don't know my grandparents' names. How embarrassing is that? But I can name all of Kanye's albums."
THU 25 – FRI 26 OCT 19.30h
The Albany, Deptford
£14, £10 for students (present student card)
Info and tickets
Making Room for the Mess
Dancer, choreographer and teacher Katye Coe asks the question:
"What is the dancer's experience immediately after a performance?"
Witness the often unseen, unheard experience of a dancer who has just finished performing. A group of dancers perform a choreographic score then stay in the studio with the audience as they recover and discuss how they feel, focussing on their immediate physical and emotional narrative. You are invited to ask questions and initiate discussions to gain insight into this usually private post-performance period, highlighting part of an artist's experience which is rarely articulated in public, or valued in the same way as live performance.
SUN 28 OCT 15.00h-17.00h
Siobhan Davies Studios, near Elephant and Castle
£6 / £4 (plus booking fee)
Info and tickets
Meet the Musicians
To celebrate the launch of Meet the Musicians, The Academy of St Martin in the Fields are offering TL students the chance to book for their opening event with its principal clarinettist James Burke. The evening promises to offer a great insight into life as a busy professional musician as well as the chance to enjoy performances in the historic Brunswick House – described as "London's best-kept secret".
WED 31 OCT 19.00h – 21.00h
Brunswick House, 30 Wandsworth Rd, SW8 2LG
Special student offer £5, includes drinks and nibbles, check your TL email inbox for info and booking
Gwyn Pritchard at 70: A Portrait
In celebration of his 70th birthday, founding Artistic Director of the London Ear Festival and TL composition professor Gwyn Pritchard will be giving a concert of his works. Performers will include Uroboros Ensemble, renowned oboist Christopher Redgate and Fidelio Trio pianist Mary Dullea.
SAT 3 NOV 19.30h – 21.30h
The Warehouse, Waterloo
£10, £7
More info and booking
---
HALLOWEEN . . .
Dracula: Seduction and Devastation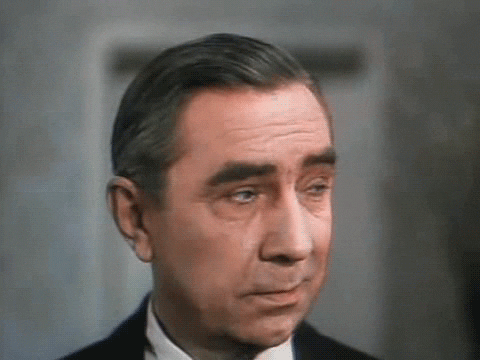 "Listen to the children of the night. What sweet music they make."
Eight-time Off West End Award-nominated Arrows and Traps Theatre company presents a new adaptation of Bram Stoker's Dracula by Ross McGregor, a spine-chilling masterpiece of fear and Gothic seduction.
TUE 23 – SAT 27 OCT 19.30h
Jack Studio Theatre, Brockley
£16, £13
Info and tickets
Halloween Rockabilly and Ultra-Political Anarchic Punk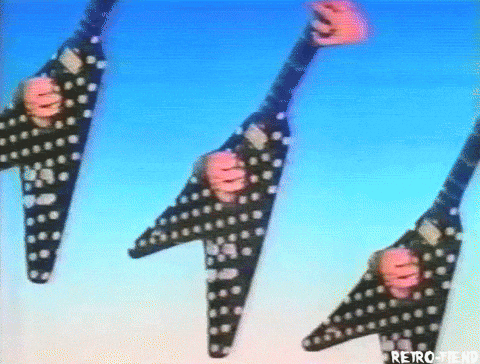 Get dressed up, painted and bloody and join the Halloween fun at The Bird's Nest, Deptford. The night will feature Vienna Ditto – 'Portishead doing a Tarantino soundtrack, Louis Lingg and the Bombs – 'goddamn punk-rock-garage-pop-anarcho saviours of the 2 and a half minute pop song' and Bainbridge & Co. – 'the musical offspring of Shaun Ryder and Lily Allen smeared with hip-hop, jazz and ska'.
SAT 27 OCT 19.00h
The Bird's Nest, Deptford
More info
Shivers
A chilling collection of horror-filled ghostly tales accompanied by haunting violin. Get your Halloween adrenaline rush at Greenwich Theatre.
SUN 4 NOV 19.30h
Greenwich Theatre
£16, £13.50
Info and tickets
---
TRY SOMETHING NEW . . .
African and Caribbean Dance Classes
IRIE! Dance Theatre, founded and directed by TL alumnus Beverley Glean MBE, is running weekly beginner and intermediate dance classes in New Cross, led by Ghanaian dancer, singer and percussionist Nii Boye. All ages, abilities and backgrounds welcome.
Active You for women beginners
Wednesdays 10.00h – 11.00h
Moonshot Centre, New Cross
Free
Info and booking
and . . .
Nii Boye presents African Dance Classes African Caribbean fusion
Tuesdays 19.30h – 21.00h
Moonshot Centre, New Cross
£5
Info and booking
Call 020 8691 6099
Email engagement@iriedancetheatre.org
Bathing in Sound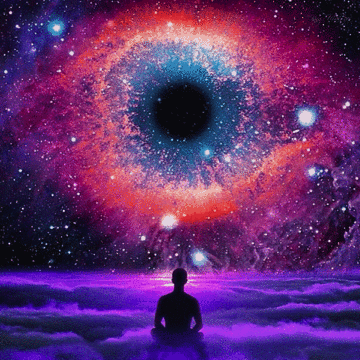 The Psychedelic Society is organising an immersive and meditative sound-based healing session. You can expect to hear 38" Sun and Earth Gongs, Tibetan singing bowls, hangdrum, shanti chimes, shruti box, overtone singing and medicine songs. As you relax under a blanket, allowing yourself to be guided into an enhanced state of consciousness, the sound waves will carry you on a journey deep within.
Yoga mats & blankets are provided and there will be an opportunity for tea and time to socialise after the session so you can feel fully re-integrated before you return to the outside world.
TUE 23 OCT 19.45h – 21.30h
The Psychedelic Society, 8 MacKintosh Lane, E9 6AB
£18, £13
Info and booking
The Music of Sound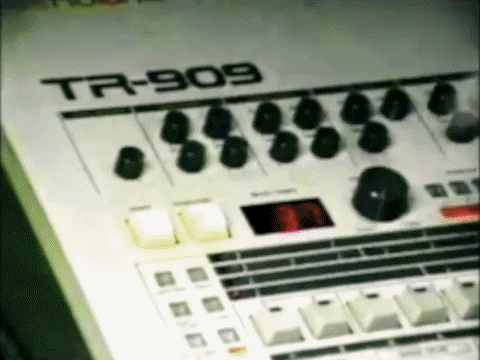 Demerara Records is starting a new monthly event with local experimental composers in Ladywell. The inaugural event will feature electronic music genius Gagarin, sound art boundary-pusher Precocious Mouse, and electro-futurist project Environmental Sound Foundation. The event will take place in a relaxed café atmosphere with food and drinks served all evening.
THU 1 NOV 19.45h – 23.00h
Cafe of Good Hope, PLACE/Ladywell
£8 advance, £10 door
Info and booking
---

Something missing? Let us know and share your TL life with us.
Tag @TrinityLaban Email: w.howarth@trinitylaban.ac.uk