Cue: Music
WH: Hello, I'm your host, Will Howarth. Welcome to TL Life: Crosscurrent. It's the end of march, it's a sunny day, and I'm outside here with the birds.
This episode we'll be hearing an original composition from PJ Davy as well as exploring jazz for 30-piece orchestra, avian flight patterns and the side to hip-hop you won't hear about in the news.
To start us off, it's my pleasure to introduce you to Simone Sistarelli, a hip-hop dancer making a difference in his community
---
Interview: Simone Sistarelli (Part 1)
SS: Hi everyone, I'm Simone Sistarelli. I'm from Italy; I've been living in London for the last eight years. I'm a Laban alumnus and currently also an accompanist at Laban.
WH: Your project is called Popping For Parkinson's. Give us a brief outline of what that means.
SS: Popping For Parkinson's is the only project in the world that delivers popping dance classes for people with Parkinson's. This is an idea that I came up with four years ago as part of my Independent Project for my dissertation at the end of the year. I got really interested in Parkinson's because my granddad had Parkinson's so I knew already a little bit about the disease.
What started as a very humble class in Wimbledon once a week became an internationally renowned project that is really bringing the hip-hop culture forward and helping people on a day-to-day basis where you can witness a real change.
WH: For those who are unfamiliar, Parkinson's disease affects the brain. There is a loss of brain cells meaning that there's a deficiency in dopamine production which makes it difficult for people who suffer from the disease to control their movements. This often results in the most common symptom which is the tremor. Another side effect of this lack of dopamine is that people tend to suffer from depression and anxiety and so Popping For Parkinson's is trying to address these symptoms.
So could you explain to us what popping is?
SS: Popping is a form of hip-hop dance that comes from California in the late 70s, made to, usually, electronic funk music. If you're unfamiliar with popping, I can just call it 'the robot dance' – that gives you an idea of what we do.
Michael Jackson actually studied popping as his main study, and he studied with the creators of popping. The moonwalk is actually a popping step called 'the backslide'. He just made it famous.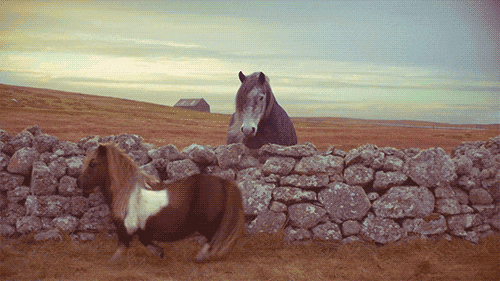 Popping is a based on the contraction and release of the muscles. This is so instant that it creates this shock on top of the groove.
WH: It has this very rhythmic effect; you see the dancer become an embodiment of the pulse.
SS: That's correct. You might not know that that's called popping, but you probably have seen a lot of people popping, whether it's in music videos or TV shows or in the streets.
Cue: Music
WH: How is popping particularly beneficial, then, for sufferers of Parkinson's disease?
SS: We, as poppers, contract and release the muscles to the beat of the music. People with Parkinson's contract and release the muscles involuntarily. So they are already popping, if they learn how to control it and put it on the music. Dance is incredibly beneficial when it comes to feeling empowered; feeling energised; and dance is really a tool to express yourself.
WH: How do you tailor the Popping For Parkinson's classes specifically for Parkinson's sufferers? How do they differ from classes for more able-bodied dancers?
SS: The dance technique itself is not adapted to people with Parkinson's. The structure of the class might be a little bit different because the students have different needs. So if they want to go to a regular popping class, they could.
WH: So the benefits for Parkinson's sufferers are partly confidence building and socialising. But also there's the physical aspect of developing control of the muscles and so the tremor of Parkinson's becomes something that feeds into the technique of popping – turning a symptom into a strength.
SS: The principles of hip-hop are exactly that; are about community; are about helping each other creating something out of nothing; turning a negative into a positive. I'm thinking the kids in the Bronx that didn't have anything and were rapping about that and their desire to have a better future and at the same time empowered themselves with what they had, which was incredibly little. And that's hip-hop.
So all the bum-shaking, "oh, I've got money, I've got drugs, da da da," – that's just business; that's just media; that's just the industry game.
WH: Hip-hop dance culture, I think, for most people, is battles and contests and these confrontations. But you're saying that actually community work that benefits people is also hip-hop.
SS: Yes.
WH: And to that effect, your project has been recognised in the Universal Hip-Hop Hall of Fame.
SS: Yes. I was lucky enough to have Red Bull making a video of Popping For Parkinson's. The video went viral and, next thing you know, the Universal Hip-Hop Museum actually saw the video and got in touch with me. For me, it's a huge honour because that's the best thing you can ever get when it comes to anything hip-hop related.
WH: So this brings me round to the question I had about whether or not the popping classes could be a replacement for medication for Parkinson's sufferers, or whether they should happen in tandem with one another.
SS: Dance is not magic. We're not going to be pretentious and say, "if you dance, you don't need to take the pills." That's just plain wrong, because we're looking at two different things. If we could prove that dancing has the same effects that a pill like levodopa has, that would be fantastic. Unfortunately, we don't have the resources to do that yet.
I'm personally doing a Masters in psychology, looking at the effects of popping on mood and quality of life. What I predict is that there will be a positive change in mood after the class. We also think there's going to be a change the day after and maybe the fun and the joy that the dance class gave you is still there and you can deal with your daily life in a better way.
Dance is not therapy, but it's for sure therapeutic.
---
WH: We'll rejoin Simone a little later to hear about how his time studying at Trinity Laban has influenced his work and his vision for the future.
Now, though, it's time for a What's On update!
Cue: Music
Join us this Thursday evening in the Recital Room at Blackheath Halls for a 60th birthday celebration with legendary English composer Jonathan Dove. He is one of the world's leading composers of opera and choral works and he will be there in person. Admission is free but you will require a ticket so book now. Follow the links in the TL Life blog or on the Trinity Laban website's What's On page. That's the Jonathan Dove Birthday Celebration in Blackheath Halls Recital Room, starting at 18.00h on THU 28 MAR.
Cue: Music
Next for this episode of TL Life: Crosscurrent, let's have a chat with another of our brilliant alumni.
---
Interview: Alice Leggett (Part 1)
WH: Saxophonist Alice Leggett graduated from the BMus jazz course at Trinity Laban in 2017. She plays her own original compositions and arrangements with her group, the Alice Leggett Quartet, and has a seat in the Calum Gourlay Big Band which plays monthly at The Vortex in East London.
Most recently, Alice was featured on Trinity Laban tutor Mark Lockheart's latest album release, Days On Earth, a seven-movement suite for jazz sextet and 30-piece orchestra.
Hello Alice, thank you for joining us on TL Life: Crosscurrent.
AL: Hi, thanks for having me.
WH: Tell us about where you grew up and your musical background.
AL: I'm from Wales originally – Cardiff to be more specific. When I was seven, I had the option to play either clarinet or saxophone and I basically chose saxophone because it was big and shiny.
WH: I'm also a saxophonist and I was drawn to it because Lisa Simpson plays it.
AL: Exactly.
WH: I wonder if you could tell me which musicians you most admire.
AL: Ooh… Saxophonists: [John] Coltrane is a massive influence of mine. I listen to a lot of Lee Konitz.
Alto players that I'm really interested that are around now:
Will Vinson, Ben Van Gelder, Miguel Zenon.
I go through phases of things. I'm one of these people that will end up listening to the same album for weeks on end. At the moment I'm listening to Kurt Rosenwinkel's The Remedy.
WH: Your group, the Alice Leggett Quartet, performs your original compositions. How would you describe your style?
AL: Rather than just – "I'm going to write some chords and then the drummer can play a swing beat and the bass player plays whatever," I try to make each part interesting for each of the members of the band, whether it's a written bassline for part of it and having different sections that flow into each other.
It's, in theory, quite simple and accessible, listening-wise.
WH: When can we next hear your quartet perform?
AL: I've just finished a string of dates with them. So I've done Ronnie Scott's Late Show. I did the Vortex a couple of weeks ago. I'm currently working on getting a bunch of dates, trying to branch out to some other venues within London and outside of London.
I always put them up on my website, which is aliceleggett.co.uk .
WH: You mentioned the Vortex. You perform regularly there with a big band run by recently-appointed Trinity Laban jazz bass tutor Calum Gourlay. The monthly performances have gained a reputation as some of the best live jazz to be heard in London. How did you become involved with the band?
AL: I've known Calum for quite a while. When I was in Cardiff, I always used to make quite a big deal of going to gigs and going out and meeting people and that's been something that's really essential for my growth as a musician. So I would have first met Calum when I was about 14 or 15 years old when I was still learning jazz and just watching him playing, because Calum's amazing. He just asked me to do one of the gigs and since then I've done every one for about the past year and a half.
WH: And are you playing standard big band repertoire?
AL: It's all original stuff. It's either Calum's original compositions or arrangements – a lot of [Thelonius] Monk tunes. Anyone can bring in their own arrangments as well, which is really nice. The thing that makes Calum's band really enjoyable for me personally is the people – there are some of my favourite musicians in London. And I remember when I first did one of the gigs, I kept on missing my cues because I was so into what everyone else was playing.
We're not all strictly big band players. A lot of us have our own bands, we all do our own music, so it brings a bit of a different feel to it. It's kind of playing big band music with a small band mentality.
WH: OK, good.
---
We'll come back to Alice in a little while. But what I want to know is, what are you doing this Friday?
Cue: Music
You may well be attending the BA1 Mixed Bill showcase in the Laban Theatre. But if not, book yourself a free ticket immediately for the Trinity Laban Symphonic Winds concert at Blackheath Halls.
This is a Venus Blazing event so expect a glorious programme of music from a healthy serving of female composers. Look out for especially Cait Nishimura's Lake Superior Suite, jam-packed with catchy melodies, Jodie Blackshaw's Soulström, featuring the 'seagull effect' on double bass, and our own PhD student Ailie Robertson's new work for winds and solo harp.
Once again, follow the links in the blog or What's On page to book your free ticket for Trinity Laban Symphonic Winds at Blackheath Halls starting at 19.30h on FRI 29 MAR.
Cue: Music
---
So far this episode we've had Jonathan Dove and seagull effects. I've got a few more birds for you now. PJ Davy is a Production Technician Graduate Intern working at the Trinity Laban Faculty of Dance. He has kindly allowed me to play his original composition, A Murmuration, on the podcast for you.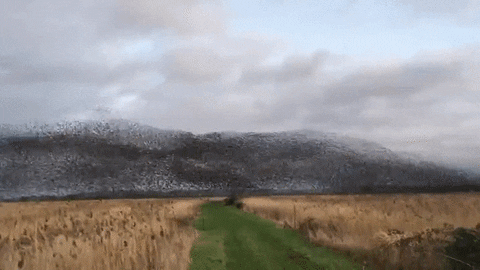 A Murmuration is part of a concept album based on the flight-patterns of various species of birds. The aim of the project is not to take a data-sonification approach, but to analyse the physical motion of the birds, and the movement of the flock within the spaces they inhabit. PJ then transposes those observations to the movement of sound within the compositional space, mimicking the flight-patterns of birds as music. Let's take a listen.
That was PJ Davy's A Murmuration. If you want to hear more of his hypnotic work, you can visit his website at www.pjedavy.com .
Now we return to Popping For Parkinson's guru Simone Sistarelli who has some for what to do with that dead time spent waiting on the train platform.
---
Interview: Simone Sistarelli (Part 2)
WH: I was actually watching a couple of your Any Time Is Popping Time videos in which you are going through your daily routine of getting up, making your breakfast, getting on the tube to work whilst popping throughout and doing the whole thing as a dance.
I could imagine that the people who attend your classes might be inspired to use that energy and introduce the control that they gain over their muscles into their everyday life.
SS: Yes. Any time is popping time. The great thing about London is that no-one cares. People are looking at their phones, at newspapers – and they're distracted. So why can you not take advantage of that and practise in those dead moments where you're just waiting for the tube; waiting for the kettle to boil.
Most of my students practise on a regular basis. Just watching TV, they say that, actually, because they're sitting down and they're relaxing, they can practise – at least the contraction; the technique. I cannot say it scientifically yet, but the feedback that I got from the students is that when they practise, they sleep better because they are more tired.
WH: You mentioned that you became interested in community dance while you were studying at Trinity Laban.
SS: The very first input that I had regarding accessibility in dance was when I saw Candoco perform at Laban and I remember there was a fantastic show and that's probably one of the best things I've seen to this day, really. There was this guy especially. He had an incredible physicality. He was not trying to pretend to be a dancer with an able body, because he didn't have an able body as we would consider it. Actually, he embraced it and danced his soul out and it was one of the best things that I've ever seen.
Thanks to Candoco performing at Laban, something happened in my head. There was a teaching course as well. That was really actually helpful to then develop my own method when it comes to the Popping For Parkinson's project.
WH: Do you have a vision of Popping For Parkinson's becoming worldwide?
SS: That's the plan. Hip-hop is spread worldwide, and Parkinson's, unfortunately, is spread worldwide. So yes, there is room for Popping For Parkinson's everywhere in the world. I'm already working in different places giving workshops from Germany to New York to Italy and all over the UK. It's getting there, slowly but surely.
Cue: Music
WH: The Popping For Parkinson's classes, for your students, are free. So how is the project funded?
SS: The project started out as a self-funded class. Out of all funding bodies, we actually got the first funding from Sainsbury's – from the Monument Trust, which is part of the Sainsbury's family. We got enough money to pay for the dance studio for a whole year.
After that, we did a crowd-funding that was successful and people all over the world donated to this cause. At this stage now, we are funded by the Culture Seeds, which is a programme from the Mayor of London, Saddiq Khan, and the Big Lottery Fund.
This is just the beginning. At this moment, the project is my full-time unpaid job. One day, this will become my full-time actual job.
Cue: Music
WH: There might be some dancers listening who are really enthusiastic about Popping For Parkinson's and they'd like to get involved somehow.
SS: There's a lot of dancing for Parkinson's classes all around London, so if you want to get involved, I really recommend going to the People Dancing website. People Dancing is an organisation that holds introductory and advanced courses for dance teachers and artists, looking at dance for Parkinson's.
If you want to know more about Popping For Parkinson's, please go to the website. There's loads of material and resources there. And if you are around Trinity or Laban, just get in touch. I work at Laban three days a week.
WH: So we can get you on s.sistarelli@trinitylaban.ac.uk?
SS: That's correct.
Hidden Gem Listening Recommendations
WH: OK, perfect. Just one last question for you, Simone. I understand that you are a record collector.
SS: I am.
WH: I've been asking people for their hidden gem music listening recommendations.
SS: This is one of the hardest questions ever. I have one track that is my favourite hip-hop beat, which is Dreamy by J Dilla from the album Vintage. For me, it's one of the best hip-hop beats ever. It's simple yet incredibly funky and the sample from Dave Grusin was flipped in such a magical way. I listen to this beat almost daily, I would say.
To be a little bit more sophisticated, in the jazz world, another favourite of mine is Bayeté, AKA Todd Cochran. The album is Seeking Other Beauty. The album is awesome, but there's one track that I really like, which is The Time Has Come, which is Buddy Miles' Down By the River-style, fantastic drums and incredibly powerful vocals.
---
WH: Thank you very much Simone Sistarelli. I'm so impressed with what he's achieved and I hope you admire his determination as much as I do.
Before we come to the final item in this episode, there's just time for one more What's On update.
Cue: Music
Coming up next week is a performance you won't want to miss! Get ready to raise the roof of St. Alfege Church in Greenwich – it's the Trinity Laban Musical Theatre Department showcase. They'll be belting out hit after show-stopping hit. Whether you're into Gershwin, Stephen Sondheim or cult classic musical The Wiz, you're bound to hear something you love.
Head over to St. Alfege at 13.05h on THU 4 APR or arrive a little earlier at 12.15h for Concert and a Cuppa, a pre-concert talk with the performers. And of course, it's all absolutely free!
Cue: Music
Finally today, let's call on Alice Leggett again to find out about sax tutor Mark Lockheart's latest release.
---
Interview: Alice Leggett (Part 2)
WH: Alice.
AL: A-hm.
WH: Mark Lockheart's new album, Days On Earth, which received an excellent 4-star review in The Guardian, was released at the end of January this year and features you on alto saxophone. This project started in 2016 under a slightly different guise while you were studying at Trinity Laban. Could you tell me about the music on the album?
AL: Yes. It was originally played with Trinity Laban students but with the same sextet. With Mark's album, he had this idea to write for a jazz sextet with large ensemble – so a 30-piece orchestra. There are sections where it's all written out, but there's open sections for improvisation.
WH: You were playing in the sextet alongside the 30-piece orchestra. Were you the only student in that sextet?
AL: In the sextet, yes.
WH: So Mark must have really liked the way that you were playing.
AL: It's incredibly flattering for me, but from what he said to me, he just really liked the way that I played the melodies. There's got to be a level of interpretation brought to that music. And I think our sounds just worked quite well together.
Cue: Music
WH: Let's talk about your time at Trinity Laban. Which parts of the course have been most useful to you since graduating?
AL: Some things that were really helpful, especially when I first started, were the lessons where we had to really focus on transcription. So that's from more of a theoretical side of it. The other side – there was a couple of projects that I really enjoyed. There was one CoLab project. We just spent a week with Tom Farmer playing the band Empirical's music and basically had a week to pick his brain, which was really amazing.
WH: What would be your one piece of advice for young musicians currently studying?
AL: Go to gigs. All the time. For me, that's been so helpful. Again, that's how I got to know Calum, so I like to think that's grown into me being able to play in his big band. And if you're not going to gigs and not really knowing what's going on in your scene, then your growth as a musician is only going to go so far.
WH: What are your plans for 2019?
AL: Quite a few gigs with Mark Lockheart's Days On Earth, starting from June onwards. I'm figuring out a trip to New York. I'm planning on going there for about three to four weeks to basically do what I do in London: study with some people, play and just absorb what's going on there, really. Yeah.
Cue: Music
Hidden Gem Listening Recommendation
WH: Very last question for you: could you give us a hidden gem listening recommendation? This is a piece of music that you love but that you think hardly anyone else has ever come across.
AL: Yeah, I really like this question, actually. It really did make me think. There's an album that I've just started listening to. It's the most amazing thing I've ever heard. The album's called Antiquity, which is Jackie McClean and Michael Carvin. I think it was recorded in the 70s, and the last track, that I really like, is called Deicomahleeah – Jackie McClean at his finest, and I feel like not many people would have heard it. Deicomahleeah is literally just drums, vocals and alto, and it's really intense. A lot of energy. It's really, really worth checking out.
WH: Alice, thank you very much for your time, and we'll look forward to hearing more from you soon.
AL: Great, thank you. Bye bye.
---
WH: And with that, I am out of here.
Next time we'll be hearing original music from composition student Inès Murer.
IM: And then she just told me, "I notice that you're very inspired by dark stuff. The theme is usually kind of twisted."
Cue: Music
WH: If you would like to be featured on the podcast, get in touch with me at w.howarth@trinitylaban.ac.uk .
This has been TL Life: Crosscurrent.