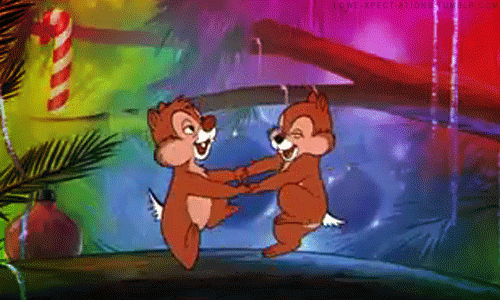 We're excited for Christmas! TL Life has all you need to know to celebrate your December in style.
---
SO FAR SINCE LAST TIME . . .
Successes at One Dance UK Awards
Rosemary Brandt, Senior Lecturer in Choreological Studies and Undergraduate Studies Year One Co-ordinator (Dance), was named Inspirational Lecturer at College, University or Conservatoire at this year's One Dance UK Awards. The Awards were presented at a gala ceremony in Leeds on 24th November.
Also honoured was revered former member of staff, Marion Gough, who received the Lifetime Achievement in Dance Education and Learning Award. Director of Dance Mirella Bartrip accepted the award on her behalf.
Successes at BASCA British Composer Awards
Three Trinity Laban alumni and staff won awards in the 2018 BASCA (British Academy of Songwriters, Composers and Authors) British Composer Awards. The awards were announced on 4th December at the British Museum in a ceremony presented by BBC Radio 3's Andrew McGregor and Sara Mohr-Pietsch.
Head of Composition Dominic Murcott and alumni Simon Lasky and Cassie Kinoshi were honoured with awards alongside such esteemed composers in the British new music scene as Harrison Birtwistle and Master of the Queen's Music Judith Weir.
Chávez Twins – Postgraduate Pianists in the News
Identical pianist twins Fabiana and Paula Chávez, currently studying for postgraduate degrees at TL, have been named amongst The Daily Mail's Top 50 Most Remarkable Women.
The twins both lost their sight in their early teenage years, though this has not prevented them from giving many astonishing recitals, like last week's performance at St Martin-in-the-Fields.
They were also interviewed by Katie Derham on BBC Radio 3's In Tune about their worldwide project, Piano sin Barreras (Piano Without Barriers), which helps musicians with visual impairments find alternative methods of reading scores.
Listen to the interview, which starts at 1h 21m 55s.
Widespread Positive Reviews for TL Performances
TL Symphony Orchestra's 'Ringside Symphony' concert at York Hall in Bethnal Green has been described as 'a knockout' in a fantastic four-star review from The Times.
TL Music Theatre's production of Cabaret received enthusiastic praise from critics. Michael Holland commented in The Weekender:
"If this is the cream of the crop at Trinity Laban … then the world of musical theatre has much to look forward to. Their full on, non-stop, energy-filled production … was an absolute joy and the standing ovation at the end was very much deserved."
This slideshow requires JavaScript.
Read the reviews:
The Weekender
ReviewsGate
View From the Cheap Seat
Theatre Things
TL Graduation Ceremony and Honorary Fellowships 2018
Congratulations to everyone graduating at our three wonderful graduation ceremonies this week!
Our Guests of Honour were Mark Baldwin OBE, and Chi-chi Nwanoku OBE, who gave wonderful inspirational speeches. Chi-chi Nwanoku also presented Honorary Fellowships to five inspirational figures in the arts:
This slideshow requires JavaScript.
Dr Esther Cavett, former Deputy Chair of Trinity Laban, now a Senior Research Fellow in Music at King's College London and Assistant Director of the charity Water City Music, which stages musical events at striking venues across the UK.
Gary Crosby OBE, a leading jazz double bassist, music arranger and educator who was a founding member and is now Artistic Director of Tomorrow's Warriors, which provides platforms for talented young jazz musicians.
Gillian Moore CBE, Director of Music at the Southbank Centre, who has had an illustrious 35-year career bringing music and the arts to the London community.
Mark Pemberton, former Chief Executive of the National Opera & Dramatic Association, currently Director of the Association of British Orchestras and Chair of the National Music Council.
Simon Purcell, former Head of Jazz at Trinity Laban, currently International Chair in Improvisation at the Guildhall School of Music and Drama.
Festive Percussion
Besides decorating the department HQ, TL's percussionists were busy honing their rhythmic movement skills in a masterclass with screen dance practitioner and former Stomp! performer Omari 'Motion' Carter.
TL Welcomes New Flute Professors
Fiona Kelly, former principal flautist for the Swedish Chamber Orchestra and TL alumnus, and Aldo Baerten, principal flautist for the Royal Flemish Philharmonic Orchestra, join the WBP teaching staff as professors of flute.
---
WHAT'S ON AT TL . . .
Rude Health
Don't worry if you missed Tuesday and Thursday evening's performance. The final Rude Health event is tonight!
Rude Health is an experimental festival of new music and innovative performances from the Trinity Laban Composition Department. Always challenging, often provocative; come and hear them test their more adventurous ideas in an unpredictable sonic and artistic event.
FRI 14 DEC 18.30h
King Charles Court
Admission free, no ticket required.
Thea Musgrave's A Christmas Carol
TONIGHT!
As part of Venus Blazing, TL is putting on a production of 90 year old Scottish composer Thea Musgrave's A Christmas Carol, inspired by Charles Dickens' classic tale of Scrooge and the Spirits of Christmas. This will be the second ever UK performance of the opera.
This slideshow requires JavaScript.
FRI 14 DEC 19.30h
SAT 15 DEC 14.30h & 19.30h
Laban Theatre, Laban Building
£15, £12
Free tickets for students and staff, code sent via email
More information and booking
Handel's Messiah
TL Chapel Choir will give a festive performance of Handel's celebrated 1742 oratorio Messiah this Sunday under the direction of Ralph Allwood MBE.
SUN 16 DEC 19.00h – 22.00h
Old Royal Naval College Chapel, Greenwich
£12 – £20, £5 students
More information and booking
---
WHAT'S ON LOCALLY . . .
Elizabeth I's Robotic Face
Artist Mat Collinshaw presents The Mask of Youth, a creepy animatronic head based on Queen Elizabeth I's death mask. The robotic face, which blinks as we approach it, is a response to Elizabeth I's Armada Portrait which it stands beside in The Queen's House, Greenwich.  The work reminds us that portrait painting was the Photoshop of its day – the harsh ugliness of the animatronic face in stark contrast to the pristine figure in the portrait.
The Mask of Youth
WED 7 NOV 2018 – SUN 3 FEB 2019
10.00h – 17.00h
Queen's Presence Chamber, Queen's House
Romney Road, Greenwich
London SE10 9NF
Free admission
Enchanted Eltham
Make the most of winter evenings this December with an enchanting experience of illuminations, colour and sound at Eltham Palace and Gardens. Follow the charming trail to discover the garden in a new light. Join in the atmosphere of the Great Hall for mulled wines and marshmallows.
THU 13 DEC – SUN 16 DEC
16.30h – 21.00h
Eltham Palace and Gardens
London SE9 5QE
£12
A Pair of Pantos
A Pair of Pantos is a transpositive, all-gender-inclusive, queer pantomime mash-up for all the family and all families.
Times are hard and Jack and his dads are hungry. Jack has a fantastic idea for making money but things start to go wildly wrong when the sneaky King Rat comes along. Join the fun at The Albany, Deptford for the twists and turns, laughs and loopholes, confusions and connections of a fizzy and funny fight for family, identity and fairness.
FRI 21 DEC 19.00h
SAT 22 DEC 13.30h, 19.00h
The Albany, Deptford
£12, £8 with student ID
---
TRY SOMETHING NEW . . .
Greenwich Circus Festival
The iconic Greenwich Circus Festival returns to London's oldest and leading independent circus school, AirCraft Circus Academy, to celebrate 250 years of circus in the UK.
The festival is split into two parts:
The Day Programme includes circus workshops for adults and kids, face-painting, games, and multiple circus shows to suit all ages.
The Evening Programme presents two major circus shows including a brand new production of The Greatest Circus Show. The evening finishes off with live music and a great party.
SAT 15 DEC – SUN 16 DEC
12.00h – 18.00h (Day Programme)
19.00h – Late (Evening Programme)
AirCraft Circus Academy
Thames-Side Studios
Harrington Way, Woolwich
London SE18 5NR
£12.50 – £19.50 per Programme
More information and booking
Sunday Circus Taster Classes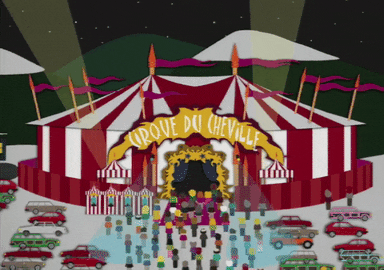 AirCraft Circus Academy runs its signature taster classes every second Sunday. They are the perfect way to ease yourself into the circus world by learning the basics while having lots of fun.
No experience necessary. Choose from flying trapeze, aerial silks and rope, Chinese pole and acrobatics, acrobalance and handstands, cyr wheel and more.
Various dates, every second of the month
14.30h – 16.30h
AirCraft Circus Academy
Thames-Side Studios
Harrington Way, Woolwich
London SE18 5NR
£35 – £40
More information and booking
---
---
Season's greetings and a happy new year!
Be sure to take a look at the TL Advent Calendar on instagram . . .
We'll look forward to seeing you in 2019…

Something missing? Let us know and share your TL life with us.
Tag @TrinityLaban Email: w.howarth@trinitylaban.ac.uk