Nippy November getting you down?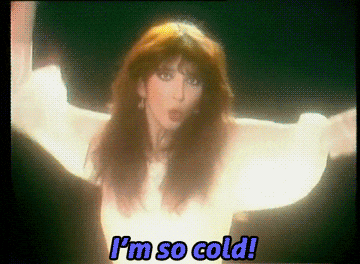 Warm up with TL Life.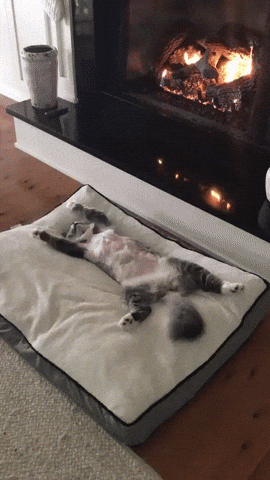 ---
TL IN THE NEWS . . .
Venus Blazes in The Guardian
MP and Chair of the Trinity Laban Board of Governors Harriet Harman has written an article in The Guardian praising TL's Venus Blazing season. She writes:
"If you go to a concert by Trinity Laban Conservatoire this season, at least half the works you hear will be by female composers.
… The Conservatoire is building an online database of works by women composers and buying in scores, books and recordings for its library, all of which will help ensure that the historical gender imbalance in performed music does not continue into the next generation."
Errollyn Wallen in BBC 100 Women
Congratulations to TL professorial staff member Errollyn Wallen MBE, writer of 17 operas, Ivor Novello award winner, and recently named one of the BBC's 100 most inspiring and influential women from around the world.
Professor Emma Redding forges new paths in academic research
Head of Dance Science Professor Emma Redding was quoted in an article in Nature about how turning a scientific lens onto dance has helped create a new field of research in science.
"Emma Redding began her career as a contemporary dancer … but when she did a Master's in sports science, she had to learn about the biomechanics and physiology of … rugby and football. There was no one to teach her about dance. In 2000, she wrote the first Master's degree on dance science.
"I suppose I was attempting to study something that didn't exist. That's why I had to start with it as an interest or hobby. Then when I got qualifications in science, I was able to start trying to develop the field."
Now Head of Dance Science at Trinity Laban Conservatoire of Music and Dance… where 25 graduate students enrol each year, Redding has watched the field grow to include as many as 10 undergraduate and graduate dance-science programmes around the United States and Europe."
Next academic year, Trinity Laban will be running its first ever Dance Science Undergraduate programme.
---
SO FAR THIS MONTH . . .
Remembrance
TL students participated in Pages of the Sea on Armistice Day, a performance event devised by Danny Boyle to honour the fallen of the First World War.
MFA choreographer Holly Noble gave a moving performance with TL alumni  to an audience of over 2,000 on the beach at Weston-super-Mare.
Congratulations to Veronica Jobbins on receiving her MBE
https://www.instagram.com/p/Bp4xDn9nCxY/
Veronica Jobbins, Head of Learning and Participation (Dance) has been awarded an MBE for "services to young people" in the Queen's Birthday Honours List 2018. She commented:
"I am really pleased to be honoured in this way and would like to take this opportunity to recognise and thank all my wonderful colleagues and … all those young people, who make what we do so worthwhile …
More than anything else, I see this award as an acknowledgement of the importance of dance for children and young people. At a time when the arts, and dance in particular, is under such threat in our schools, I will continue to use my energies to make a stand and advocate for the importance of dance for all children and young people."
New Music for Kindertransport 80th Anniversary
TL Composition Professor Deirdre Gribbin's song cycle Kindersang was performed at the Jewish Arts Centre JW3. The work marks the 80th anniversary of the Kindertransport movement which brought 10,000 refugee children to the UK before the outbreak of war.
Deirdre Gribbin tracked down 95 year old Lotte Kramer, a poet living in Peterborough who was transported to the UK in the 1940s. Kindersang sets 11 of Kramer's poems to music. Deirdre writes of the poems,
"There is so much resonance with contemporary world issues to do with immigration and border crossings. The collaboration with Berlin-based musicians Israeli violinist Nurit Stark and soprano Caroline Mezler makes it an all-women creation."
TL in London Jazz Festival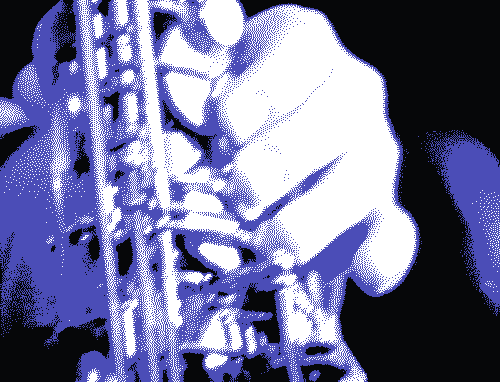 A host of current students, alumni and staff from Trinity Laban have been performing at venues across London this month as part of this year's EFG London Jazz Festival including recent British Composer Award nominee Cassie Kinoshi with SEED Ensemble, vocalist Cherise Adams-Burnett, The Elliot Galvin Trio, saxophonist Camilla George and many more. Read more on the TL website.
Auditions and an Honorary Fellowship in New York
The Trinity Laban audition team have been holding auditions in New York for 2019 incoming students. They also hosted an event at the prestigious Juilliard School to present Irene Dowd with an Honorary Fellowship for her contributions to dance research and education. She has maintained a practice in kinaesthetic anatomy and neuromuscular re-education since 1968.
Go All Out
Three Musical Theatre students, Amy Lonergan, Sophie Clarke and Ashley Muench, appeared in the music video for off-beat synth pop artist Salt Ashes' new release, Go All Out.
First episode of new TL podcast released
TL Life: Crosscurrent is now available to hear on Soundcloud or to read on TL Life.
In this episode:
A trip to Panama with MFA choreographer Kaila Holford to give dance workshops for at-risk children.
Environmental concerns and a new song from MMus soprano Nikita Faie.
Avant-garde improvisations with podcast host Will Howarth and BMus4 composers Theo Finkel and James Taylor.
---
UPCOMING LOCAL TL PERFORMANCE HIGHLIGHTS . . .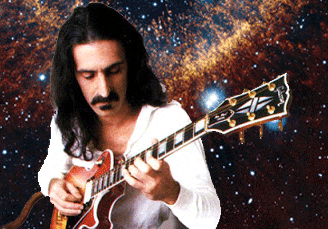 MON 26 NOV 18.00h
Peacock Room, King Charles Court
Admission free, no ticket required
"A mind is like a parachute. It doesn't work if it is not open."
Frank Zappa
TL students and Carne Trust Double Bass Junior Fellow Valentina Ciardelli take you on a musical journey into humour, deep meanings and sarcastic arguments with pieces from Frank Zappa, Gioachino Rossini and others, with a world premiere of a piece by bassist and Dweezil Zappa Band arranger Kurt Morgan.
TL Chorus with works by women

THU 29 NOV 19.00h
Great Hall, Blackheath Halls
£5, free to students and staff with code received via email
Always a highlight of the autumn season, Dominic Peckham returns to work with Trinity Laban students on a varied Venus Blazing programme for massed voices including works by Rebecca Dale, Eleanor Daley, Meredith Monk, Judith Weir and Leonard Bernstein. This is your chance to hear some neglected music from female composers in the newly refurbished Blackheath Halls.
How to Cast an Opera with PuzzlePiece
TUE 4 DEC 13.05h
Old Royal Naval College Chapel
Admission free, no ticket required
Der Schauspieldirektor or How to Cast an Opera
Student-led company PuzzlePiece Opera performs a new reworking by Director Eleanor Strutt of Mozart's comic singspiel about a struggling director desperately trying to cast the main role in his upcoming production.
TL Symphony Orchestra's final concert of 2018

FRI 7 DEC 19.30h
Great Hall, Blackheath Halls
£5, free to students and staff with code received via email
TL Symphony Orchestra's final performance of 2018 features music from experimental composer, doctoral researcher, radio presenter and turntablist of British-Iranian heritage Shiva Feshareki alongside TL composers Heloise Tunstall-Behrens and Theo Finkel, Leoš Janáček's Suite from The Cunning Little Vixen and Igor Stravinsky's The Firebird Suite.
Trinity Laban Musical Theatre Presents: Cabaret

FRI 7 & SAT 8 DEC
14.30h & 19.30h
Laban Theatre
£10, £5
This winter, Trinity Laban Musical Theatre welcomes you to the Kit Kat Club.
In a Berlin nightclub, as the 1920's draw to a close, a garish Master of Ceremonies welcomes the audience and assures them they will forget all their troubles at the Cabaret. With the Emcee's bawdy songs as wry commentary, Cabaret explores the dark, heady, and tumultuous life of Berlin's natives and expatriates as Germany slowly yields to the emerging Third Reich.
---
UPCOMING TL PERFORMANCE HIGHLIGHTS ELSEWHERE . . .
TL Chapel Choir at Brandenburg Choral Festival
SAT 24 NOV 19.00h
St Martin-in-the-Fields, Trafalgar Square
Tickets available from £14.40 for full-time students
More information
Conducted by Ralph Allwood MBE, Trinity Laban students take to the stage at London's biggest and broadest celebration of all things choral with the choir of Queen's College, Cambridge, to perform a programme including Mozart's Requiem.
JazzWorks at Southbank Centre
SAT 24 NOV 17.45h
The Clore Ballroom, Royal Festival Hall
Admission free, no booking required
JazzWorks: TL Jazz Orchestra Showcase
A performance led by Mark Lockheart and Mercury Prize nominee Laura Jurd celebrating emerging jazz talent at TL. The concert is part of a day of sessions at the Southbank dedicated to discussion and debate on some of the most important topics in the industry at the moment.
TL Symphony Orchestra at Spitalfields Winter Festival
THU 6 DEC 19.00h
York Hall, Bethnal Green
Tickets £12 (£6)
More information and booking
TL Symphony Orchestra performs an unmissable Venus Blazing programme featuring works by female composers including turntables artist Shiva Feshareki.
---
FROM OUR FRIENDS . . .
The Cocoa Butter Club's Winter Wonderland
THU 6 – FRI 7 DEC 20.00h
The Albany, Deptford
£15, £12 with student ID
More information and booking
The Cocoa Butter Club's spirited soirée is a celebration of performers of colour. Wrapped in your favourite Neo-Soul, RnB, Jazz, Motown and Blues, discover Burlesque, erotic poetry, comedy and more.
Transparencies: An insight into the creative process of Siobhan Davies
THU 29 NOV 19.30h and 20.30h
Siobhan Davies Studios, Elephant and Castle
£9 / £7
More information and booking
What connects a photograph of choreographer Siobhan Davies' great grandmothers, a page from the earliest drawings of wild flowers and an essay about naming objects by the poet Don Patterson?
In this event, Davies opens up her previously private process to audiences. You are invited to observe, probe, question and discuss.
RINSE, REPEAT at NOW Gallery
WED 28 NOV 2018 – SUN 27 JAN 2019
Weekdays 10.00h – 19.00h
SAT 10.00h – 17.00h, SUN 11.00h – 16.00h
NOW Gallery, Greenwich Peninsula
Free entry, no booking required
More information
NOW Gallery is delighted to announce recently acclaimed fashion designer, Richard Malone, as its winter collaborator. RINSE, REPEAT is an interactive multi-disciplinary installation made up of three elements, creating a conversation around fashion, movement and art.
 "The future of London is uncertain, and slowly being built in front of us. The aim of this installation is to literally light up the Peninsula with a body of work that is human, joyful, bold, creative and inclusive, as well as forward looking. The exhibition will involve and confront viewers from outside with hypnotic and repetitive movements, as well as improvised, bold moments of motion that stem from the dialogue between maker and performer."
---
TRY SOMETHING NEW . . .
Hip Hop dance classes in Camberwell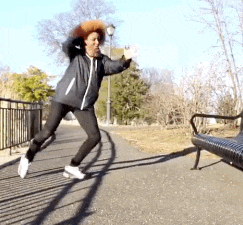 Head to Upside Down Dance Academy at Husky Studios in Camberwell on Wednesday nights for adult beginner Hip Hop dance classes, 8:30pm – 10:00pm.
Learn Hip-Hop dance styles and foundations, build your confidence and develop co-ordination, flexibility and balance.
To find out more:
Email : info@usddacademy.co.uk
call : 07513192618
Javanese Gamelan at the Southbank Centre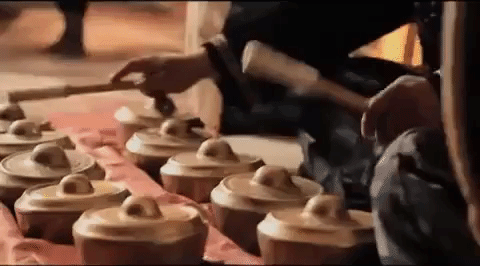 The Southbank Centre runs 2-hour taster workshops with its Javanese Gamelan orchestra. Gamelan is the mysterious and hypnotic music of Indonesia, performed with an orchestra of bells and gongs. In the workshop, you will be introduced to the instruments, learn the playing techniques and perform some simple traditional pieces.
There is one session left to book in 2018, beginning again in January.
SAT 1 DEC 18.30h
Gamelan Room, Royal Festival Hall
£13, £8 for Southbank Centre members (booking fee included)
More information and booking
---

Something missing? Let us know and share your TL life with us.
Tag @TrinityLaban Email: w.howarth@trinitylaban.ac.uk