It's World Cup time!

Before we kick off, here's a handy translation guide for those who need help with football terms:
1. On Friday, we got the MT ball rolling with 'Betty Blue Eyes'…
The second year students gave brilliant performances in the charming musical, and the pundits loved it! Check out the selection of excellent reviews:
And you can see the final year TL Musical Theatre students before they hit the big time as they perform Crazy for You at Stratford Circus. With high drama, high kicks and a superb score of memorable Gershwin tunes, it's the ultimate celebration of the golden age of Broadway musicals.
FRI 22 JUN – SAT 23 JUN 14.30h & 19.30h.  Book now.
space
2. Our second year dance students had their game faces on…
https://www.instagram.com/p/BkD3-7PHd4T/?tagged=trinitylaban
Space
3. Don't stay on the bench, join us on the pitch…
Celebrate Make Music Day 2018 on THUR 21 JUN by joining a FREE sing along event led by Adam Saunders. 11.00-13.00h in the Theatre Studio, KCC.
space
4. Hip-hop dancers Far From The Norm are checking that they're match-fit…
space
5. She shoots, she scores!

Congratulations to our Head of L&P Veronica Jobbins who was awarded an MBE for "services to young people" in the Queen's Birthday Honours List 2018! Read more.
space
6. Enjoy a hat trick of dance shows…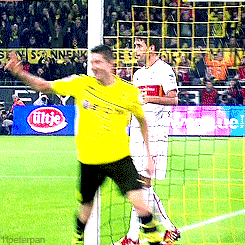 Head to the Laban Theatre this fortnight for Rising Talents: BA1 Performance Project (20 JUN), New Dance Works: Dance Diploma Performance (27-28 JUN), and Tomorrow's Stars Today: BA3 commissioned work (5-6 JUL).
space
7.  There's an all-star line-up for this Friday…
space
8. It really is a team game…
On 7th June TL held an event to celebrate the contribution made by our fantastic visiting academics, practitioners, and performers. It also showcased a range of brilliant student performances from contemporary dance to composition. Thanks everyone for making it a great evening.
space
And at the whistle, that's our 90 minutes.
 
But there's still extra time…
space 
H2DANCE: Fest en Fest
FRI 22 – SUN 24 JUN | The Albany
A new choreography festival with a difference, presenting works from the UK and our Nordic neighbours. Partnering with The Albany, Trinity Laban Conservatoire of Music and Dance and Goldsmiths the three-day program is curated by choreography duo H2DANCE. Enjoy a unique experience of exciting performances, talks, provocations, meetings, eating and partying. More info & book.
Find your promo code in your email flyer to get £5 tickets!
space
The Politics Festival
FRI 22 – 24 JUN | Kings Place, London
Politics has never been more unpredictable, more alarming or more interesting. The Politics Festival returns to ask what might happen next and what should happen. Expect a topical, informative and entertaining weekend with a stellar line-up of speakers including Chuka Umunna, Sir John Major, Emily Thornberry, Nick Clegg and many more. Book now.
 space
The Philharmonia Orchestra: Gurrelieder
THUR 28 JUN | 19.30h | Royal Festival Hall
The Philharmonia Orchestra – joined by a chorus featuring performers from Trinity Laban – perform Schoenberg's murder and magic filled majestic cantata, led by Principal Conductor Esa-Pekka Salonen. More info & Book
 space
Kensington Symphony Orchestra
TUE 3 JUL | 19.30h | St John's Smith Square
In the last concert of the season, KSO performs Sibelius's Sixth Symphony alongside two stunning but neglected English works evocative nature poetry. Delius asks us to imagine gazing out to sea from the Yorkshire moors, whilst Bridge depicts the sea in all its different moods. Book now.
space
Something missing? Let us know and share your TL life with us.
Tag @TrinityLaban Email: r.donnelly@trinitylaban.ac.uk