It's been a loooooong week…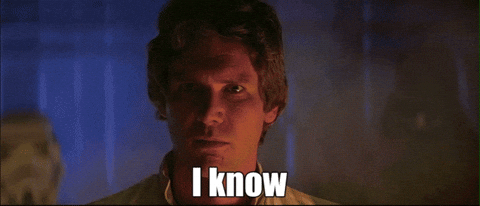 R2 feeling like you need a little lift?
We're pretty sure that would BB-(gr)8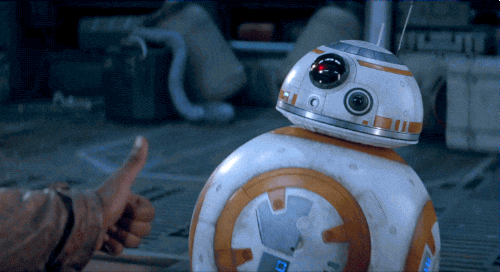 So sit back and enjoy our Star Wars themed edition that'll have you feeling happier than a dancing Stormtrooper in no time…
 "I've got a really good feeling about this"
SPACE
1. To the cinema, "punch it"!
The latest Star Wars film 'Solo: A Star Wars Story' opened today. And our cool Trinity Laban connection? Alumnus John Powell wrote the score!
A (not so) long time ago in a galaxy (not so) far, far away… we chatted to John who gave us the scoop on what it's like to be a film composer and to work as part of the famous franchise. According to our inside man, it's "a good heist movie set in space". And working with original Star Wars composer John Williams "was like getting to hang with Yoda". Read the full interview.
SPACE
2. We've only Qui-Gon and got a nomination
Trinity Laban is one of just 17 universities from around the world to be announced as a finalist in the Global Teaching Excellence Award (GTEA) 2018. Read more.
 SPACE
3. We want Chewbacca 'gain, New Adventures
spacSPACEe
4. Yoda be silly to miss the Carducci Quartet's lunchtime concert!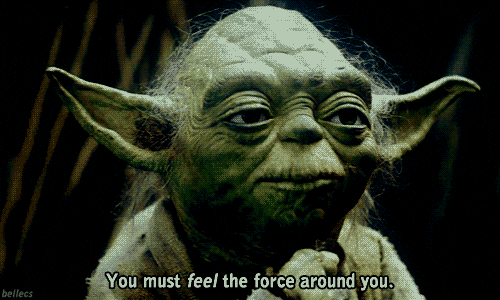 One of our Carne Trust Ensembles in Residence, the Carducci Quartet, join us for another stunning lunchtime concert today (THUR 24 MAY 13.05h)! Take a break in the middle of the day to enjoy their performance at St Alfege Church. More info.
space
5. The (dance) Force Awakens this summer
This June, dance artist and alumnus Katye Coe embarks on a year of activity probing vital questions in her dancing practice as a Torchlight Artist 2018/19 with Siobhan Davies Dance. Find out more and enjoy the FREE launch event on SAT 2 JUN. More info and book.
SPACE
6. Our Student Ambassadors were Rey(s) of sunshine at our Faculty of Music Open Days
We had a great time at our Faculty of Music Open Days last week! A huge thank you to our wonderful Student Ambassadors who did an amazing job.
SPACE 
7. Take a look at our Jawa-dropping costumes
Watch the full video of our fabulous in-house costume designer Suzie Holmes giving insight into her designs for 'Lovers', one of the three dance works Transitions DC are currently touring.
And don't forget, you can see the costumes in action as part of the Triple Bill at the Laban Theatre 30, 31 MAY & 1 JUN 19.30h. Book here
SPACE
8. Meet the Maestro, you can
Last Saturday was the opening of 2018 Glyndebourne Festival, alumnus and conductor Nicholas Jenkins's first season as Chorus Master with the company. To find out more, check out his interview with Classical Music. Read the full interview.
SPACE
9. Hear the winner of the (Han) Solo Competition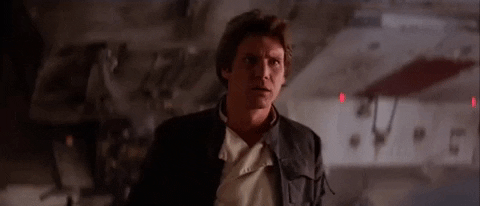 Ok… it's not actually Han but we've gone one better. On 22 JUN TL Symphony Orchestra and post-graduate cellist Helena Švigelj will perform Elgar's Cello Concerto in E minor at the world-renowned London concert venue Cadogan Hall. Read more.
Psst, TL students and staff can reserve ONE free ticket by emailing Sophie Harvey on s.harvey@trinitylaban.ac.uk.
Ps SPACE
10. There's A New Hope as MT rehearsals get underway
space
11. Check out this Phantom Menace string duo
Space
And from our friends…
SPACE
An Evening With Namrom: From Ashphalt to Maple Wood
TUE 29 MAY |20.00h | The Place
Dance trailblazer Namron leads you on a journey through his life; from being a child in Jamaica with no dance background to becoming one of the most celebrated dancers in British contemporary dance. More info.
SPACE
Into The Woods
23 MAY – 24 JUN | Cockpit Theatre, Marleybone
The Cockpit presents Sondheim's darkly comic musical masterpiece of interwoven fairy tales, performed in the round and re-imagined with a twenty-first-century twist. The cast includes West End original Rapunzel Mary Lincoln, returning to play Cindrella's stepmother, and en features Trinity Laban alumnus Catriona Cooper playing viola! Student tickets £15. Find out more and book tickets.
SPACE
Volunteers Wanted: Water City Music at the Tower
11 – 17 JUN | 09.00h – 15.00h | The Tower of London
Interested in history and live music? This seven day festival of music and song engaging over one thousand young people from local London schools is looking for enthusiastic volunteers to help with the smooth running of the events. Includes travel expenses and entrance to the Tower. For more information, or to register your interest, please contact Michael Bochmann at admin@watercitymusic.com.
SPACE