The Beast from the East making you feel like this?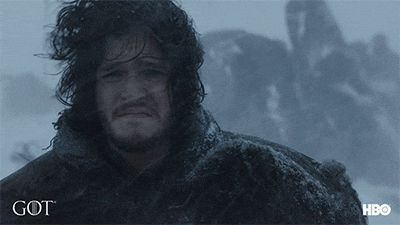 Then crack into our latest issue of TL Life to put the sunshine back in your snowy day. There might even be some Easter eggs too.
space
1. Eggs-tra! Eggs-tra! Read all about Venus Blazing…
To find out why this campaign is so important, read the 'Different Voices' blog by our fantastic Dr Sophie Fuller, author of The Pandora Guide to Women Composers.
space
2. We've got an egg-citing new concert series for you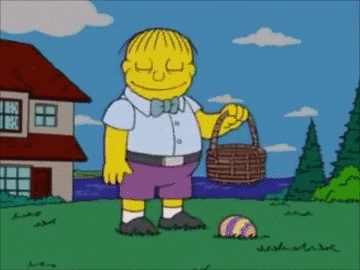 A major FREE concert series celebrating Debussy and the composers he influenced begins this week, featuring Trinity Laban's outstanding students, staff and visiting guest artists. See the full listings at Debussy & Beyond.
space
3. Last week TL student Lawrence Michalowski put on a cracking show:
space
4. Chick out Emma's headstand skills:
space
5. Hear TL composers' egg-cellent new works
Hear brand new music for FREE as Trinity Laban composers compete for the The Daryl Runswick Composition Prize on 22 MAR at Blackheath Halls. More info.
space
6. Every-bunny head over to Live at Trinity Laban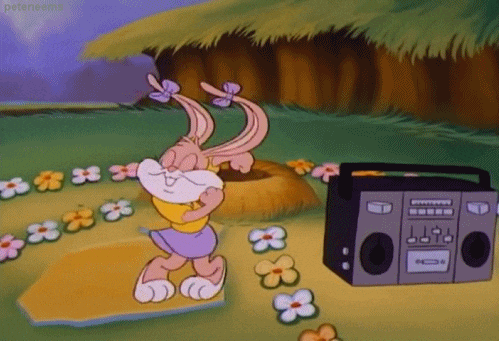 Today, 20 MAR, join children and young people from across Lewisham at Laban Theatre for this highlight event of the annual Lewisham Live festival. Save your seat.
 spacespace
7. These singers will be eggs-ercising their talents

Hear future opera stars at the start of their career as our postgraduate students perform a selection of operatic scenes on 28 & 29 MAR 19.30h. Book your FREE ticket.
space
8. Ewe are going to want to see this…
This weekend, Greenwich Dance & Trinity Laban Partnership present the world premiere of Robert Clark's MASS. Created in consultation with psychologists, neuroscientists – and even an illusionist – this immersive performance event explores the unspoken connections between ourselves and others. On 23 – 24 MAR. More info.
space
9. "I could write a sonnet about your Easter bonnet" – Irving Berlin
An Easter Parade of agents and industry will be out in force to see our Musical Theatre Third Years take to the stage at their West End Showcase on 28 March at Leicester Square Theatre. Break a leg all!
space
10. Transitions are hopping around the country on tour
Find out more and book your tickets for the triple bill on the Transitions Dance Company website. Their next performance is 27 MAR in Birmingham.
To whet your appetite, you can read an interview with company member and Birmingham local Kieran.
And in more Transitions news, we've announced the trio of talented choreographers who'll be working with the company next year. Find out who they are.
space
11. A prize-winning performance
Congratulations to alumnus Gen Li who won 3rd prize at the prestigious International Hastings Piano Concerto Competition. Read more.
space
12. Last weekend we sprung over to MOVE IT,  the UK's Biggest Dance Event
space
And from our friends…
Fly no Filter: The Glorious Tour
21-24 MAR| 20.00h |Blue Elephant Theatre, Camberwell
Join Roni and Mia on a journey through family, personal identity, 90s R&B slow-jams, birthday cakes, and first adventures in sex, love and death. Told through hip-hop dance theatre and spoken word, this female-led exposé is an unfiltered social commentary on contemporary life. Age Guidance: 15+. More info.
The Grand Tour: European Music for Wind Quintet
25 MAR | 19.30h | The Old Church, Stoke Newington
Join Scordatura Women's Music Collective for a tour through the chamber music of some of Europe's finest female composers. The programme will feature wind quintets by Hedwige Chretien, Grazyna Bacewicz and Claude Arrieu. Book tickets.
Easter at The Place
4 – 15 APR | Various times | The Place
Join the exhilarating atmosphere of The Place this Easter whether you want to create, participate or watch dance. From babies to over 60s and everyone in between, whatever your need or ability, there really is something for everyone. More info.
Linos Piano Trio
15 APR | 18.30h | Conway Hall
Carne Trust Ensemble in Residence Linos Piano Trio perform their own arrangements of Debussy and more. Free entry for all aged under-26 and £5 tickets for TL staff and other students (see your email for a unique discount code!). Book now.
And just because…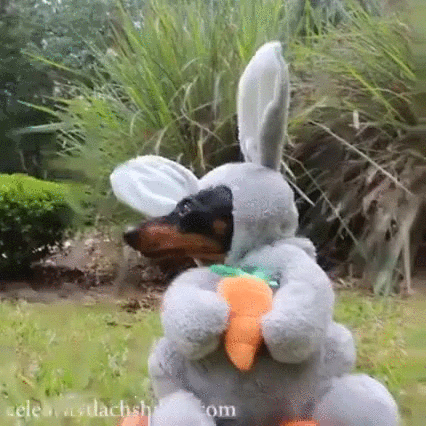 SPACE
Something missing? Let us know and share your TL life with us.
Tag @TrinityLaban Email: r.donnelly@trinitylaban.ac.uk