The Siberian weather has finally thawed and it's officially springtime! Here's TL LIFE's guide to embracing the new season…
1. Make like these TL dancers and have a spring in your step
2. Catch TL Jazz being blooming marvellous!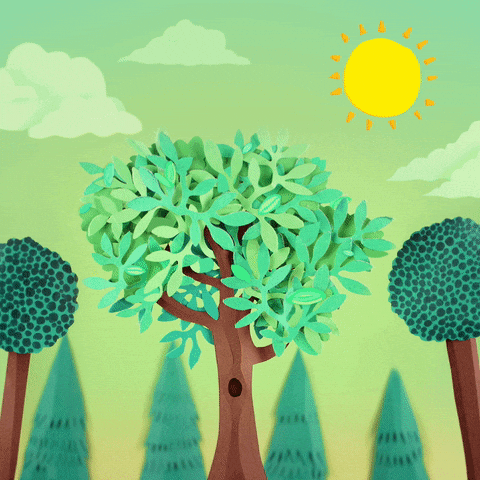 Take a trip to Frith Street SAT 10 MAR to catch our annual big performance at Ronnie Scott's! Book your tickets now and support TL Jazz as they take to this legendary stage.
Can't get enough jazz? Head to Blackheath Halls FRI 16 MAR as Trinity Laban Jazz Ensemble presents an evening of swinging big band music inspired by London. Book your FREE ticket!
3. Spring Forth with this FREE concert
Join The Befrienders and Trinity Laban students on TUE 27 MARCH as they present a fun and feel-good programme to welcome the arrival of spring. Come along and join in with the songs! More info.
4. Spring back to Bohemian Berlin 
See what we did there? Be transported to this bygone era as Shapeshifter ensemble perform jazz-infused 20th century classical music and Waghalter's New World Suite at Laban Theatre THU 8 MAR. Book tickets.
Psst! It's free for TL students and staff – don't forget your TL ID when collecting your ticket.
5. Catch Trinity Laban at the Oscars!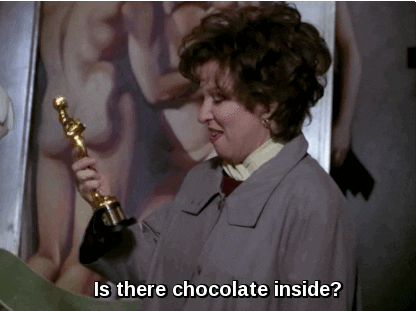 Ok, ok, so we didn't quite have the budget to actually attend Sunday night's glamorous ceremony in tinsel-town, but we can share in composer and TL alumnus Amir Konjani's glory – he wrote the score of the Oscar-winning short-film The Silent Child! To find out more about his studies, and his oscar-worthy composition process, read the full interview with Amir.
And here are a couple more TL related Oscar facts…
The Oscar-winning film Darkest Hour shot on-site at the ORNC:
And TL-LIFE can exclusively reveal that the humble writer of this blog had a starring* (*non-speaking) role as Lily James' typing hand-double in the Churchill biopic. Watch the film and see if you can spot these famous hands (**not actual footage, just snap taken in the office):
6. Alumnus Lewis Asquith was back to help audition the budding MT talent
7. Enjoy how the days are (Ful)brightening up
Roman Baca, Trinity Laban's Fulbright scholar, shares his perspective on his experience as part of the commission's 70th anniversary celebrations. Read More.
 

8. It's sing-time
9. Feel full of life with a Musical Theatre Extravaganza!
Join current student and musical director Lawrence Michalowski as he presents an evening of musical theatre classics from stage and screen. SUN 11 MAR 20.00h. Book tickets.
10. Where did February go? Relive the month with our #throwback to CoLab 
Take a look at this throwback to the final Friday of CoLab 2018 put together by the fabulous CoLab Supercut Team…we have something in our eye :')
11. The cold never bothered us anyway!
https://www.instagram.com/p/BfvKg5dndlW/?taken-at=276060780
In case you hadn't noticed, it snowed in London. The weather caused widespread disruptions – and lots of frolicking fun!
12. Did you know that March is Women's History Month?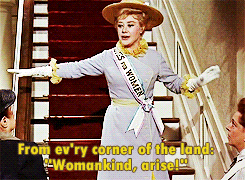 To mark the month, inspiring women in the arts have shared their proudest achievements in the Evening Standard. Among them are alumnus and Trinity Laban Governor Rebecca Allen, and Honorary Fellows Jude Kelly and Chi-chi Nwanoku. Read More.
What's more, on International Women's Day Trinity Laban Chamber Choir celebrate the 90th birthday of composer Thea Musgrave. Get down to St Alfege Church 13.00h THU 8 MAR to join the party! More Info.
And stay tuned for an exciting TL announcement…
space
[space]
And from our friends…
Candoco Dance Company: Double Bill | Sadler's Wells | 9 & 10 MAR
Renowned for daring and uninhibited movement, Candoco Dance Company present the London premiere of Yasmeen Godder's Face In in double bill with Hetain Patel's mischievous Let's Talk About Dis. Book tickets.
LIFT 2018 Festival | Across London | Summer 2018
Taking place this summer, LIFT's 2018 festival will explode across London in over a month of extraordinary theatre from around the world. Celebrate the people of London and beyond and experience the city like never before.