V-day is around the corner and what better way to get into the mood than to spread the TL love!
1. Fall for Sophie's performance
Did you spot musical theatre student Sophie Clarke on BBC's All Together Now on Saturday night? Catch her performance again on iPlayer
SPACE
2. Go Crazy in Love for CoLab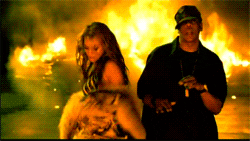 The countdown has begun…there is only one week to go until CoLab 2018! Make sure you're following CoLab on Twitter, Facebook, Instagram and Snapchat (tlcolab) to keep up with everything that's going on during our two weeks of collaboration and creativity. The fun kicks off at the Launch Party on Mon 12 Feb at KCC – we can't wait to see you there!
SPACE
3. Enjoy a date at the Tate
For more collaboration and creation head to the Tate Modern this fortnight as Trinity Laban takes over the Tate Exchange for a second year!  On 14 – 18 Feb you'll find us on Level Five of the Blavatnik Building between 12.00h and 18.00h, creating new music and dance, working with people of all ages and generally having a wonderful time. Find out more
SPACE
4. Feel the romance of dance student Giles' gorgeous heart-shaped jump
SPACE
5. Lose a piece of your heart to Gold Medal 2018 finalists
What an outstanding evening of music at Kings Place! Congratulations to winner Iyad and our other five outstanding finalists.  #TLGoldMedal
Read more about the evening in our news item. Listen again to finalists Emily Gray and Ana Moran on BBC Radio 3 In Tune.
SPACE
6. Reminisce about our evening at Tate Late
SPACE
7. Show support for SU President Luke Faber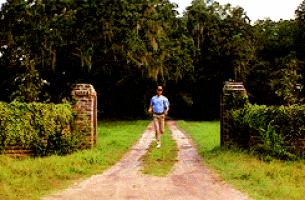 A man who owns more pairs of high heels than he does trainers has decided to risk his life by exercising and entering the London Landmarks Half Marathon on the 25 March running for the charity "Mind". To find out more and donate, visit Luke's page
SPACE
8. Listen lovingly to Elliot Galvin's new tunes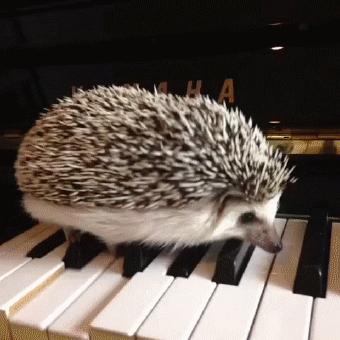 The Guardian made alumnus Elliot Galvin's The Influencing Machine their Jazz CD of the Month, celebrating its "brilliantly executed bright ideas and witty diversions". Read the review
SPACE
9. "You are the woodwind beneath my wings"
Yesterday's free clarinet festival gave a taste of a day in the life of a clarinettist studying at Trinity Laban. Participants enjoyed celebrating with a mix of performances, workshops and the chance to try new and exciting clarinets and accessories.
SPACE
10. Continue our Special Relationship
On 20 Jan, Trinity Laban hosted an event in collaboration with the US-UK Fulbright Commission where our own Trinity Laban Fulbright Scholar Roman Baca presented his choreographic work. Read more about the fab event on our website.
SPACE
11. Whisper sweet nothings
Following a great event for culture writers on 27 Jan, influential blog Culture Whisper shared the secret of the Laban Building and what really goes on behind those glowing walls… Read the article
SPACE
12. Meet new friends
Ahead of their tour, meet all 14 Transitions Dance Company members on Facebook! For more info and tour dates, see the Transitions webpage. They'll be performing at the Laban Theatre 31  May – 1 June. Book your ticket now.
SPACE
13. Bid a fond farewell
In March, our Director of Music Dr Claire Mera-Nelson is leaving TL for Arts Council England. Then in the summer,  Peter Tuite will be stepping down as Head of Piano and Keyboard Instruments to concentrate on his flourishing performing and recording career (though he'll continue to teach here! Hurrah!)
SPACE
14. Champion barrier breaking at Blackheath Halls
This weekend of events celebrating the centenary of Votes for Women featured our Chair Harriet Harman MP, TL staff members Dr Sophie Fuller and Errolyn Wallen, TL alumnus and governor Rebecca Allen, alumnus Lucy Drever, Dame Joan Ruddock (Chair of Friends of Blackheath Halls) and many more…!
SPACE
15. High-kick into the week like MT student Bobby Harding
SPACE
And from our friends…
Wigmore Hall: £5 tickets for under 35-year-olds
Experience the exceptional in the intimate surroundings of Wigmore Hall featuring internationally acclaimed musicians. Booking for the Under 35s Summer Series opens Friday 9 February. Find out more
The Place: Half-term dance activities
TUE 13 FEB | The Place, London
Experience a day in the life of a London Contemporary Dance School student with workshops and activity for young dancers aged 3-19 years. Discover more
Lost Dog: Juliet and Romeo – A Guide to Long Life and Happy Marriage
WED 14 FEB –  SAT 24 FEB | Battersea Arts Centre | TUE 27 Feb – SAT 3 MAR |The Place
Award-winning dance theatre company, Lost Dog (Paradise Lost, Like Rabbits), are back with a brand new take on Shakespeare's classic tale of young love using their trademark blend of dance, theatre and comedy.Forget what you know about Romeo and Juliet and explore what might have been in this heartfelt and humorous investigation into love, loss and longevity. More info
Conway Hall Sunday Concerts
Sundays at 18.30h
The Spring 2018 Season of Sunday Concerts at Conway Hall continues this month with an all-Schubert programme, and a concert by former Trinity Laban Junior Fellows the Piatti Quartet. Free entry for under-26s. Find out more
SPACE
Something missing? Let us know and share your TL life with us.
Tag @TrinityLaban Email: r.donnelly@trinitylaban.ac.uk