Tired of the cold, grey weather? Feeling bluer than a smurf?

Here are our (completely medically unproven) cures for those 'old January blues…
pace
1. Feel great at the Tate!
Back for a second year, Trinity Laban takes over the Tate Exchange. You'll find us on Blavatnik Building, Level 5, Tate Modern creating innovative, collaborative projects that let the audience into the heart of the creative process. More info
space
2. Look forward to the next Side by Side concert
Look how much fun these students are having with professional mentor Emma Williams! See it in action at the next Side by Side concert with Bournemouth Symphony Orchestra on 2 March. More info
space
3. Head to Helsinki with us
Sadly, we won't be competing in the Hobby-horse National Championships, but we WILL be doing equally interesting things in the Finnish capital: Transitions Dance Company are performing at Theatre Academy of Uniarts as part of their 2018 tour, and we're holding auditions for all of our dance programmes. Read more
space
4. Hear yourself on the radio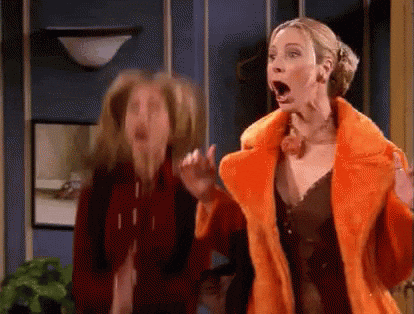 If you're an up-and-coming female creator, or a young performer playing their musical works, then submit a recording via BBC Introducing for your chance to feature in BBC Radio 3's annual International Women's Day celebrations.
The deadline is 8 February – so get cracking! (When submitting, select "Classical" genre otherwise the recordings won't reach Radio 3).
5. Keep your New Year's Resolution(s)

We're a week into the The Place's annual festival, which features performances and work from tons of TL alumni and students. Go enjoy a triple bill or two!
To make it easy for you to find out who's who and how to seem them, we've made a list.
spa
6. Get ready for the Gold Medal
Next Monday, 29 January, we'll be heading to London's Kings Place to witness six outstanding artists compete for Trinity Laban's most prestigious prize.
Tickets have SOLD-OUT! If you haven't manage to claim your free staff or student free, email Sophie Harvey to put your name on the waiting list.
7. Find your own path
Creative Pathways is a workshop series for our MT students and last Thursday our very own Simon Greiff visited to run a session.
This week, our second years take a writing workshop with Daniel Finn (writer of The Clockmaker's Daughter and Animus), and third years meet top casting director Stuart Burt. January's a good time to be a MT student.
space
8. Read Roman's inspiring story
Trinity Laban Fulbright Scholar Roman Baca chats to Dance Magazine about his journey from being a US marine to MFA Choreography student at Trinity Laban. Read more
space
9. Smile at this snap of our Chair hanging out with TL composers
PACE
10. Learn a new skill with Icy Ice 54
Catering for all abilities, our weekly street-dance class offers a high-energy and fun experience in a relaxed atmosphere. Thursdays 18.45h – 20.15h at the Laban Building. More info
space
And from our friends…
Tilted Production: Constructions of Thin Air 
FRI 26 JAN 19.30h |Jerwood DanceHouse, Ipswich
Join DanceEast as they welcome the return of Titled Productions. Poignant & absurd by turns, come and see strikingly original physical theatre and take part in a 55+ years workshop. Find out more and book.
AirCraft Circus​: Foundation Course in Circus Arts
Commences 5 FEB 2018 |Woolwich, South East London
AirCraft Circus are on the hunt for trained dancers and gymnasts looking to develop in to professional Circus artists through their 16-Week, Full-Time, Intensive Training Course for Adults (16yrs+). Find out more.
Mark Bruce Company: Student Workshop
SAT 10 MAR 12.00 – 14.00h| Wilton's Music Hall, London
A one-off student workshop with Mark Bruce Company offering an opportunity to experience a unique insight to their production of Macbeth. More info
SWR Symphony Orchestra Stuttgart
FRI 16 MAR 19.30h | Cadogan Hall
Conductor Sir Roger Norrington is joined by Swiss pianist Francesco Piemontesi for a Beethoven programme sure to be an outstanding highlight of this year's concert series. Book now
SPACE
Feeling better?

Something missing? Let us know and share your TL life with us.
Tag @TrinityLaban Email: r.donnelly@trinitylaban.ac.uk