1. Let's get this party startled… #TLHalloween.
Keep an eye on our twitter page for 5 menacing moves to perfect before hitting the Halloween dance floor.
2. We're dying to see the side-by-side Sibelius FRI 3 NOV.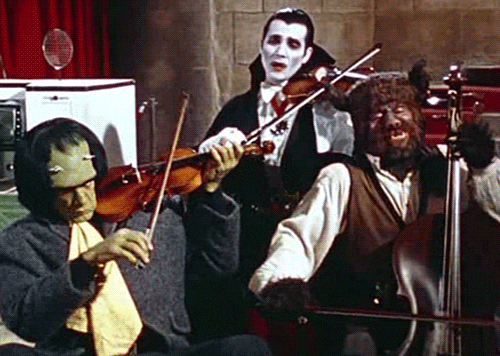 TL Symphony Orchestra perform Sibelius' Symphony No. 2 in D Major alongside professional mentors under the baton of Junior Fellow Jonathan Mann. It's free! Book here.
3. After almost 40 years, we bid a phantasmagorical farewell to TK.
After 38 years of teaching, the inspiring and much-loved Teresa Kelsey will be greatly missed in the haunted halls of Trinity Laban. What will afterlife be like without her?
4. Our 3rd year MT students begin Animus rehearsals #Squadghouls.
space
5. Creep it real at the London Jazz Festival.
Head to the Barbican to support Trinity Laban Contemporary Jazz Ensemble. No ticket needed and it's free! More info.
6. Trick or treat yo' self to K-Arts Mixed Bill.
K-Arts Dance Company brings their fusion of traditional Korean and contemporary dance to the Laban Theatre, Tues 21 Nov. Don't miss! Book here.
7. What a fangstastic view from Shapeshifter ensemble
space
8. UnBOOOlievable Emma Redding won the IADMS Dance Educator Award 2017.
Trinity Laban's Head of Dance Science received the award at the 27th Annual Conference of the International Association for Dance Medicine and Science. Read more here.
9. Clear the cobwebs with a November of spellbinding vocals.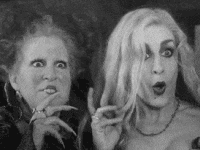 Support our Chapel Choir, Chamber Choir & Rubythroat ensemble in the Brandenburg Choral Festival, see our Chorus in their annual Blackheath Halls performance, and hop on the Ghost Train to Wilton's to support TL alumni in The Rake's Progress. More info here.
(TL students & staff, there's a Halloween treat offer code in your inbox…)
10. From Bach to Broadway, listen to our Halloween playlist on Spotify, if you dare…

11. Fancy a booooooogie? Get exorcising at our adult dance classes.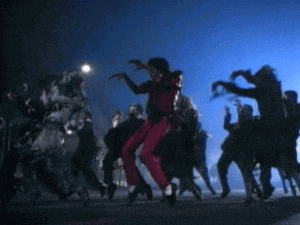 We offer adult dance classes including contemporary, ballet, yoga, street dance and many more! If you've got it, haunt it. More info here.
12. We're part of the eerie-sistible Early Music Festival again this year!
Located in Blackheath, the festival features concerts and
a vibrant exhibition. Find out more.
13. Terrifyingly ghoulish news for PhD student Ailie.
space
And an extra fright from our from our fiends…
Kreutzer Quartet leader, Peter SheppardSkærved, explores the origins of the violin with a history-spanning programme that includes world premiere performances.
Ruisi Quartet SUN 12 NOV 18.30h| Conway Hall
The Ruisi Quartet, winners of the Royal Philharmonic Society award for Young British String Players, perform a varied programme featuring works by Stravinsky and Ligeti. Free entry for under-26s.
An evening of new and in-progress dance works by emerging artists including Evangelia Kolyra, Fernanda Muñoz-Newsome, Francesca Foscarini and Andrew Kerton with Hannah Holland. Hear from the artists about their practice and share your impressions.
We'd make another skeleton joke but you probably wouldn't find it very humerus.
Something missing?
Let us know and share your TL life with us.
Tag @TrinityLaban
Email r.donnelly@trinitylaban.ac.uk